So have you tried the belt bag trend yet? I've been holding out until I received this pretty pink one!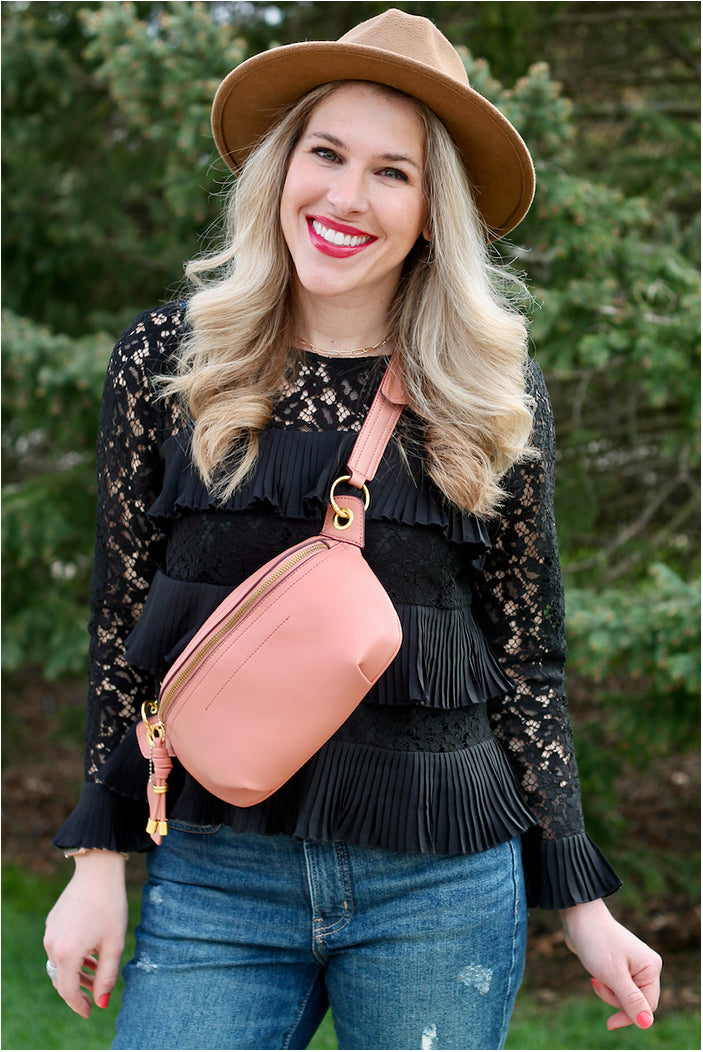 I will be the first to admit I initially despised the fanny packs that once were popular a few decades ago. Fanny packs tended to be bulky. Not to mention they sat right on your waist and added the illusion of extra inches to your stomach! No thank you!

But the now re-termed 'belt bag' is much more stylish and sleek. I love that it can be worn in multiple ways like a crossbody bag, at your waist, or even as a working belt. I'm loving this pretty blush number I recently received from G Bag Shop. I can see it working well for summer with the pretty pastel color and the hands-free option it has. This mommy needs as many hands as she can get so hands-free bags are a must! And you can get 30% off with code LB30OFF. I styled it for date night as a crossbody option, but here are some other ideas for you!
Link: https://www.gbagshop.com/products/fanny-pack-waist-bag-genuine-leather-crossbody-bag-ladies-shoulder-bag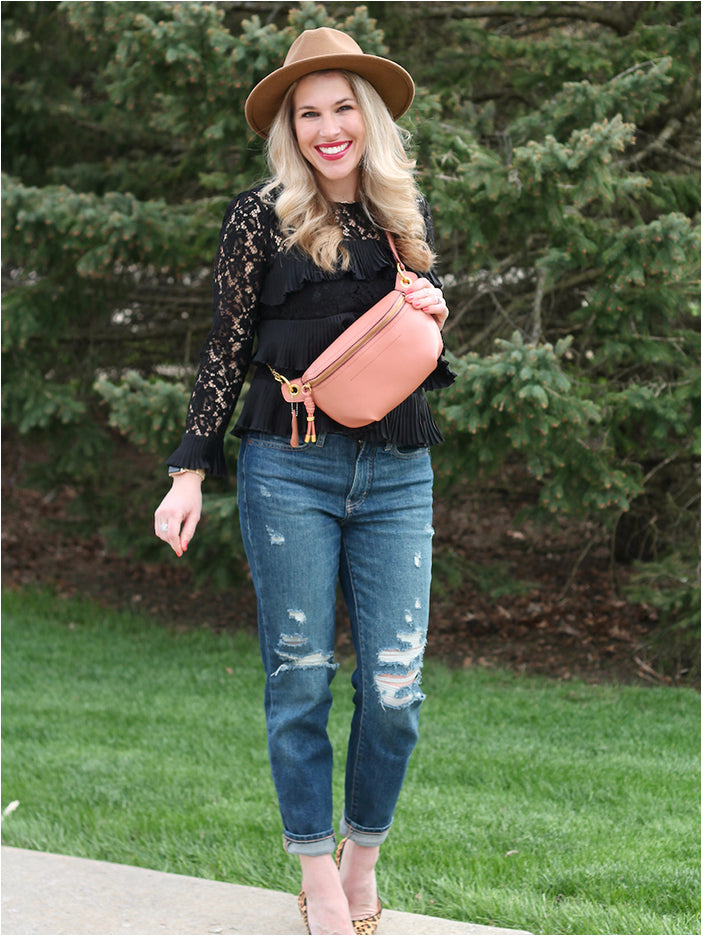 1. Over a blazer, trench, or dress as a waist cincher.
2. Center it on your waist if you are wearing it under a blazer, cardigan, or jacket.
3. Wear it off-center around your waist otherwise to not add bulk to your tummy.
4. Try it across your chest over top a sweater or jacket for a more modern style.
5. Wear it diagonally across your back for a casual, sporty look.
6. Go neutral for a professional, work look.
7. Or have fun playing with colors or prints to create contrast with your outfit!

I hope these ideas help if you haven't tried a belt bag yet!
PS: the article is from blog "I DO deCLAIRE"